Transport Services
Herbert Fletcher Transport Ltd. is a family owned business that provides nationwide distribution. We specialise in frozen groupage delivering orders between 1 and 33 pallets.
The company has computerised traffic and warehousing systems that control orders from receipt, to delivery. The system is multi-user and all employees share the same up-to-the-minute information. All Customers have Online Job Status and POD viewing
We rely on repeat business for development and expansion, which is achieved by working your delivery expectations into our load-planning programme.
We are actively looking for return loads from all areas back to our northern base area to increase vehicle efficiency and reduce the impact that our vehicles have on the environment.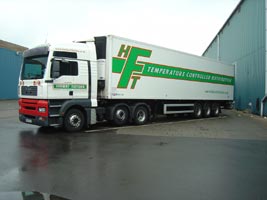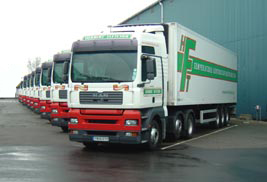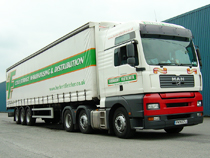 All our vehicles are equipped with communication equipment, as a direct link between driving staff, transport management, and the customer.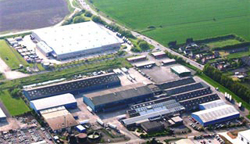 We operate a modern fleet of temperature controlled articulated vehicles that have the capacity to carry 33 pallets. All vehicles, trailers and fridges are serviced in accordance with manufactures instructions.
Annually the fridges are checked for thermostat and box gauge calibration, everyone of our trailers are equipped with state-of-the-art automatic temperature recorders.